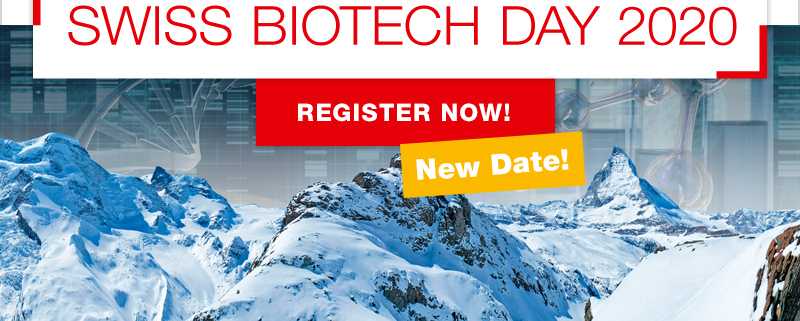 The Swiss Biotech Day is the leading biotechnology conference in Switzerland.
It is the place to be for entrepreneurs, investors, researchers, analysts, political decision makers and industry stakeholders from across Europe to meet and network. 
What you can expect:
Around 900 attendees from 25+ countries
50+ exhibitors
Presentation of the SwissBiotech Report
SwissBiotech Success Stories Awards
Parallel tracks focused on innovative biotech start-ups and medium-sized biotech companies
Thematically focused panel discussions in the afternoon
Pre-scheduled one-to-one partnering meetings for all attendees
High-traffic exhibition with ongoing catering
Members of the European Biotechnology Network will benefit from a special rate of CHF 390 (20% off the regular rate). Please enter the following code SBD2020-EBN in the Promo Code field at the online registration form on the event website www.amr-conference.com. This promo code applied retroactively to existing registrations and cannot be combined with other discounts.